Texas Star Ferris Wheel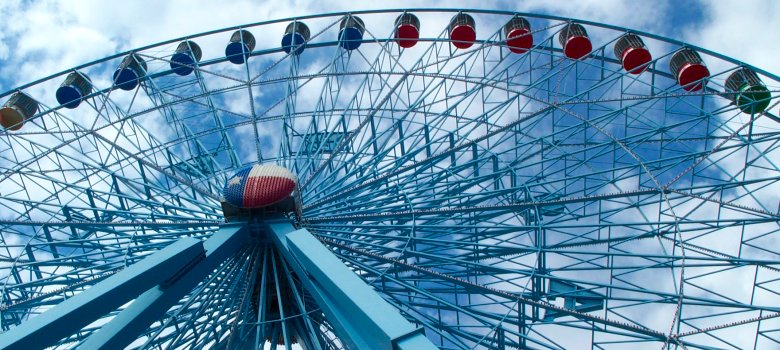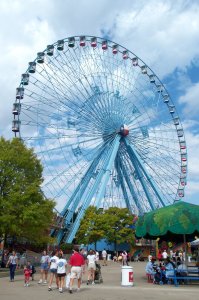 It's hard to miss the "Texas Star," a giant Ferris wheel standing 21 stories tall and weighing 678,554 pounds. The huge wheel, illuminated at night by 16,000 light bulbs, was manufactured in Italy at a cost of $2.2 million. It was brought to Texas in sections through the Port of Houston during the summer of 1985. Upon arrival in Dallas, it took eight weeks to assemble.
The Texas Star's original owners and operators were Buster L. and Barbara Brown, who bought the colossal wheel, one of the largest in the world outside of Japan, at the suggestion of Dallas developer John Stemmons. In 1990, after Mr. Brown died in a Wyoming automobile accident, Mrs. Brown's brother Mike Sandefur became her partner in the enterprise. Over the years, several celebrities have ridden in one of the giant ride's 44 gondolas and some people have been married on it.
Sources:
Dallas Times Herald, Dallas, Texas, October 3, 1985.
Dallas Morning News, Dallas, Texas, October 20, 2002.
---
This website copyright © 2003-2012 (except where noted) by Steven Butler. All rights reserved.