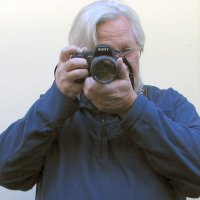 Steven Butler, Historian and Photographer
Since 2001, when I acquired my first digital camera (I'm now on my fifth now, a Nikon Coolpix B500), I have taken literally thousands of digital photos of Fair Park.
I've turned some of my Fair Park photos into attractive posters, suitable for framing, which can be purchased online at CafePress.
I'm always happy to discuss terms for the publication rights to any of the photos featured on this website. Please direct all inquiries to texian1846@yahoo.com.