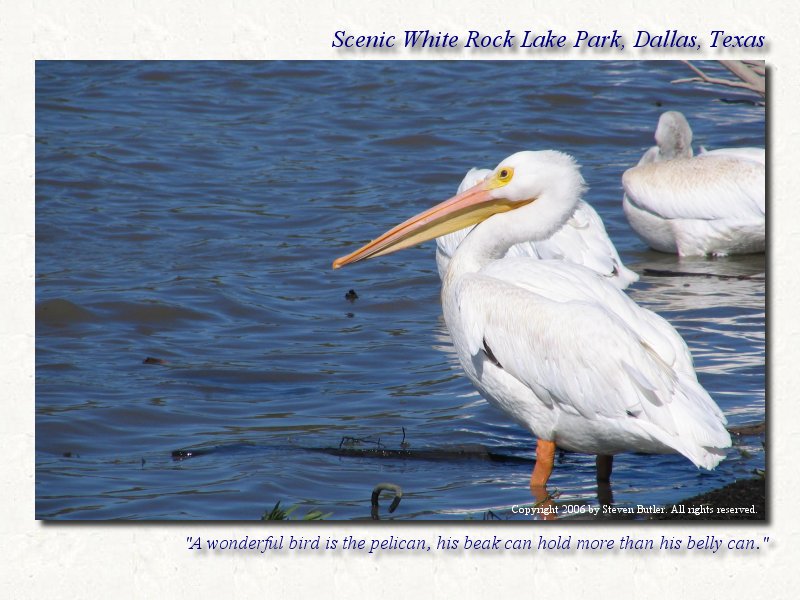 Every fall, usually by October, a flock of white pelicans migrates south, possibly from as far north as Canada, to White Rock Lake to spend the winter months. Most often they can be seen at Dixon's Bay (a.k.a. Sunset Bay), on the east side of the lake, either sitting on the mudflats or sometimes on shore. Occasionally, they can also be seen floating on the water by the spillway, on the opposite end of the lake.
Learn more about White Pelicans at Wikipedia.
FREE DESKTOP WALLPAPER! Click on the image to the left. After the larger (800x600 pixels) image completely appears, right click over it and select "Set As Wallpaper" from the pop-up menu.