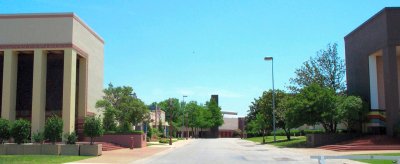 The Agrarian Area is the part of Fair Park that encompasses the buildings where agricultural products and farm animals are displayed and placed in competition each year at the State Fair. The Amusements Area includes the Cotton Bowl stadium and the Midway.
Our tour begins at the eastern end of Nimitz Drive, takes us in a westerly direction around the back of the Cotton Bowl football stadium and then back toward the east again, where it ends at the Cotton Bowl main gate.
---
This website copyright © 2003-2012 (except where noted) by Steven Butler. All rights reserved.