Fair Park Bandshell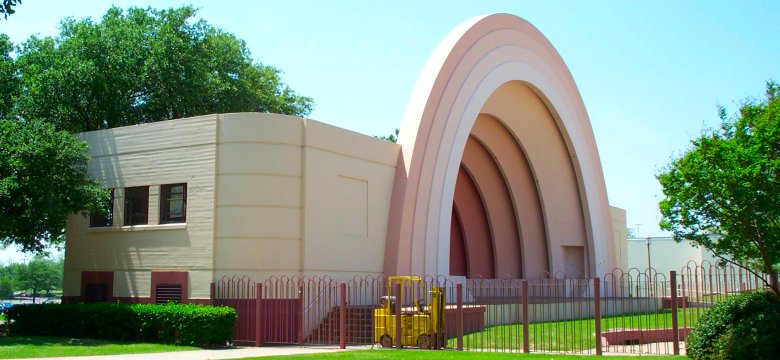 Fair Park Bandshell
Adjacent to the IMAX Theater is the Fair Park Bandshell, constructed in 1936 at a cost of $80,000. The shell itself is made of concrete and contains a stage 30 feet deep with a 50 foot frontage. Behind the shell, facing Second Avenue, is an attached building containing dressing rooms, rehersal rooms, and a heating plant in the basement. The structure was designed by W. Scott Dunne and Christensen & Christensen.
In front of the shell is a fan-shaped seating area that rises to a height of 25 feet in the back (adjacent to First Avenue). This area is 184 feet deep, with a front expanse of 110 feet and back spread of 300 feet. There is seating here for up to 5,000 people. Surrounding the audience area are 30 foot tall concrete and stucco light and sound pylons.

Over the years the bandshell has been used for a wide variety of performances. One of the scenes from the 1962 musical movie "State Fair," featuring actress Ann Margaret and singer Pat Boone, was filmed here. (See film clip, left.)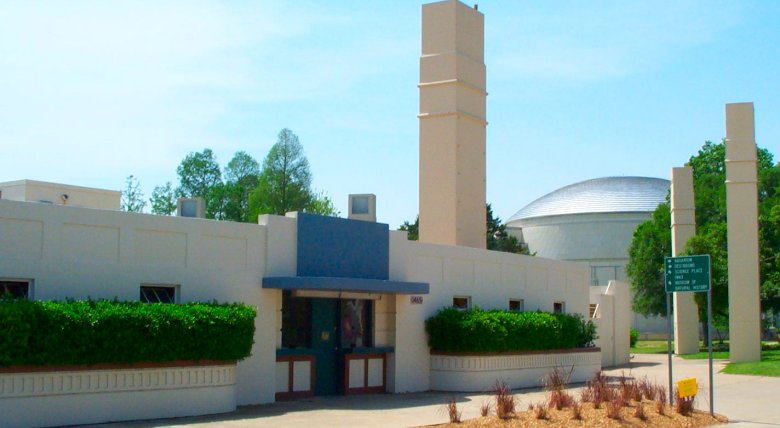 Bandshell Entrance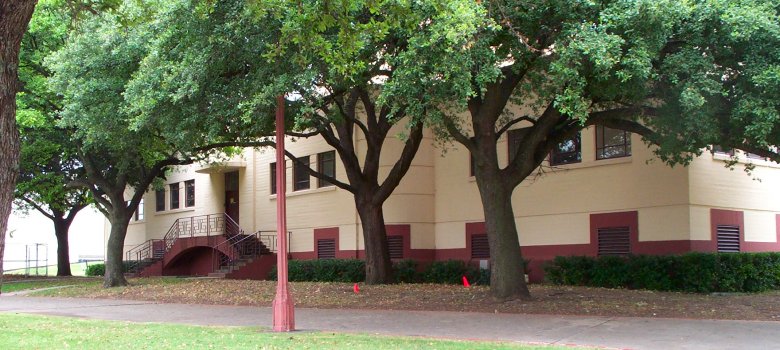 Back side of Bandshell
---
Copyright © 2002-2012 (except where noted) by Steven Butler, Ph.D. All rights reserved.