Return to Tower Building page.
NORTH PANEL 4
What does this frieze symbolize?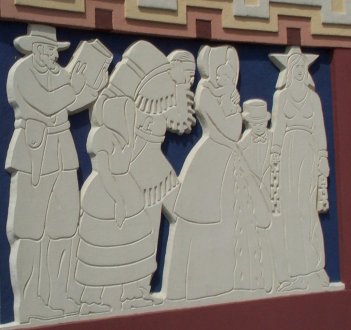 This frieze features Henry Castro and early Texas colonists and a figure symbolizing an independent Republic of Texas.
Source: Dallas Morning News, Dallas, Texas, June 14, 1936.
This website copyright © 2002-2005 by Steven Butler. All rights reserved.