Return to Tower Building page.
SOUTH PANEL 4
<<--PREVIOUS What does this frieze symbolize? NEXT -->>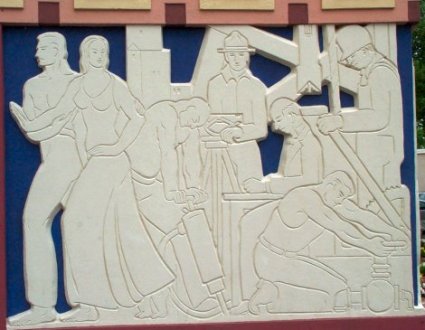 This frieze, which "reads" from right to left, includes figures that symbolize the professions, construction, and the oil industry. On the right, two Texas youths, male and female, march off into the future.
Source: Dallas Morning News, Dallas, Texas, June 14, 1936.
This website copyright © 2002-2005 by Steven Butler. All rights reserved.