Natural History Museum
In June 2006 the Natural History Museum was merged with the Dallas Children's Museum and Science Place to form a single entity, the Museum of Science and Nature. On December 1, 2012 the MSN will be reopened in downtown Dallas as the Perot Museum of Nature and Science, leaving the original buildings in Fair Park abandoned and empty for the first time since 1936. This web page contains historic information featuring the Natural History Museum as it existed prior to its move to downtown Dallas.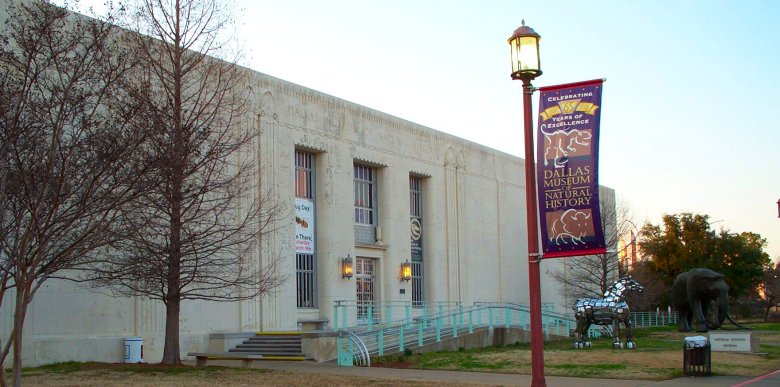 | | |
| --- | --- |
| | On the west side of the lagoon, with its back to Grand Avenue, stands the two-story Museum of Natural History. It was designed in 1935 by the architectural team of Clyde Griesenbeck, Mark Lemmon, Frank D. Kean, and John B. Danna. It is made of Cordova cream limestone in a style called "classic modern." It has no windows except for large panes in the center rear, which rise up to the second floor, admitting natural light to both the first and second level foyers and the staircase connecting them. The building cost $200,000 to construct in 1936. |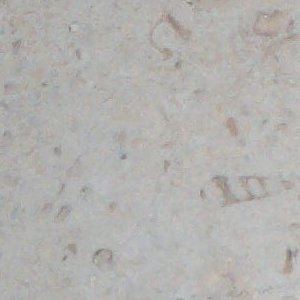 The downstairs lobby is faced with native Texas shell stone, an appropriate material for this museum. The stone, which once formed part of a prehistoric ocean floor, contains innumerable fossil seashells. Both inside and out, the museum is decorated with artistic metal light fixtures and ornamental grillwork.
On the first floor are four main exhibit halls featuring the native plants, animals and birds of Texas, realistically displayed in over fifty authentically detailed life-size dioramas. The mammal section includes beavers, opposums, armadillos, bison, deer, and a rare jaguar from South Texas. Among the birds are eagles, hawks, wild turkeys, and a yellow-throated prairie chickens. The most formidable of the reptiles is a large alligator that was found along the Trinity River in southeast Dallas County!
| | |
| --- | --- |
| Click image for larger view. | Click image for larger view. |
The second level is devoted principally to dinosaurs and other prehistoric creatures. One of the most impressive displays is the 15 foot high skeleton of an Ice Age mammoth. Like the alligator downstairs, it was discovered beside the Trinity River in Dallas County! There are several assembled skeletons of dinosaurs and other creatures, some of which were also native to prehistoric Texas. All are imaginatively displayed, obviously with a view to giving visitors some sense of how these creatures looked and moved when alive.
| | |
| --- | --- |
| Click image for larger view. | Click image for larger view. |
In the museum's basement work area, which the average visitor seldom sees, is a large collection of stuffed and mounted African and Asian game animals, donated by the widow of a wealthy Dallas businessman. Unfortunately, there is no space in which to display them. The basement work area also features a machine that freeze-dries small (dead) reptiles and mammals, in order to preserve them.
There are gift shops on both floors, selling a variety of educational toys, books, postcards, and souvenirs related to the theme of the museum.
---
Copyright © 2002-2012 by Steven Butler. All rights reserved.