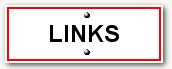 If you like this site, you may also enjoy:




Below are links to some White Rock Lake Park-related web sites maintained by other individuals and/or organizations. Please note that provision of a link to a particular site does not necessarily constitute an endorsement of that site by this author. These are simply offered as a public service.
CITY of DALLAS SITES

Dallas City Ordinances for City Parks
(including some that are specific to White Rock)
From the American Legal Publishing Co.

ORGANIZATIONS

RECREATION

MAPS

MISCELLANEOUS


HISTORY

MUSIC

The John McCutcheon Folk Music Page
John is a remarkably talented and entertaining folksinger who has, to date, performed four times at FTLOTL fundraisers. His 1995 song, "Walks on Water," was inspired by the Lady of the Lake legend. At the 2003 concert, John was moved by some words from the Scenic White Rock Lake Park website and a meeting with CCC veteran Neal Springer, to write another song, "The Boys In Green," which celebrates the Civilian Conservation Corps and the work they did during the Great Depression, not only at White Rock Lake Park, but all over the nation.

Download "The Boys in Green" for 89 cents, in MP3 format, from John's website. (Scroll down to the "Stand Up!" album.)
Want to suggest a link?
Send email to: texian1846@yahoo.com.
Thanks!
Copyright © 1996-2011 by Steven Butler, Ph.D. All rights reserved.