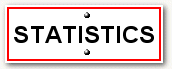 WILDLIFE

| | |
| --- | --- |
| | White Rock Lake Park is home to 33 types of mammals, including squirrels, rabbits, skunks, raccoons, possums, bobcats, red foxes, and minks. |
| | There are 54 varieties of reptiles, including rattlesnakes, turtles, lizards, and horned toads. |
| | Salamanders, toads and frogs are among the 20 kinds of amphibians found in the park. |
| | No fewer than 217 species of birds, including swans, pelicans, sea gulls, loons, and all kinds of ducks. |
| | 19 kinds of fish swim in the waters of White Rock Lake, making it an angler's paradise. Bass, crappie, and catfish are among the types. |

White Rock's White Pelicans
Every fall, usually by October, a flock of white pelicans migrates south, possibly from as far north as Canada, to White Rock Lake to spend the winter months. Most often they can be seen at Dixon's Bay (a.k.a. Sunset Bay), on the east side of the lake, either sitting on the mudflats or sometimes on shore. Occasionally, they can also be seen floating on the water by the spillway, on the opposite end of the lake.

Learn more about White Pelicans at Wikipedia.
PLANT LIFE
1,442 trees (more or less)
49 types of trees including oaks, pecan, sweet gum, and cottonwood.
135 plant and grass species.
THE LAKE
The headwaters of White Rock Creek, the principal stream that feeds the lake, are in a suburban neighborhood (near the intersection of Hillcrest Road and Paisano Drive) in the Collin County city of Frisco.
The lake's watershed in 30 miles long, between 4 and 5 miles wide on average.
The watershed can be found in Collin and Dallas counties. Most of it is urban area.
Nine primary tributaries. Main one is White Rock Creek.
Original volume of lake in 1913 (when it was first filled): 18,158 acre feet.
Volume of lake in 1994, before most recent dredging: 9,004 acre feet.
Surface area of lake: 1,088 acres.
Shoreline measures 9.5 miles.
Depth: Uncertain (varies).
THE DAM
Contains 345,000 cubic yards of earth
41 feet high
220 feet wide at base
21 feet wide at top
2,100 feet long
Spillway measures 450 feet in length, 350 feet in width
Final cost (as of September 22, 1911): $285,124.03
MISCELLANEOUS
Entire project including land, dam, etc., was approximately $750,000
Approximately 2,200 acres of land were purchased by the City of Dallas for the reservoir
Standpipe (71 feet high and 21 inches in diameter), cost about $5,000
4 miles of 36 inch water main and 2 miles of 18 inch pipe, costing about $200,000, were installed in 1911 to link the reservoir to the city
The original pumping engine cost $72,000
THE PARK
Established in 1929.
6 playgrounds.
8 drinking water fountains.
6 restrooms.
205 picnic tables.
2,115 acres (including 1,088 acres of lake surface)
Sources: The Dallas Morning News, issues of September 3 and 23, 1911 and August 7 and 8, 1994.
This website copyright © 1997-2017 (except where noted) by Steven Butler, Ph.D. All rights reserved.